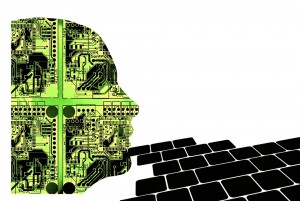 IKN Italy presenta Life Science Data Congress 2017, l'unico evento in Italia per ottimizzare la gestione del dato in ambito Life Science.
Oltre 40 Speaker si confronteranno per approfondire i temi chiave  del settore, come: Engagement, Intelligenza Artificiale, Cloud, IoT, Computer Validation System, Data Integrity Policy, Social Media Marketing, Customer Journey System, Privacy & Data Protection, PAT.
Gli argomenti saranno trattati in 4 Sessioni Tematiche:
Data for Drug Development
Data for Digital & Patient Engagement
Data Impact for Information Technology
Data for Process
L'agenda è stata formulata grazie al contributo dell'Advisory Board, i cui membri sono Manager delle più importanti aziende del settore:
Denis Dina, Information Manager Roche SPA
Giampaolo Colletti, Digital Communication Sanofi
Gian Antonio Negrini, Digital Lead Italy GlaxoSmithKline
Eleonora Marchegiani, ICT Manager Dompe SPA
Maurizio Canzonetta, Integrated Marketing Manager Leo Pharma Italia SPA
Virginio Oldani, Head Clinical Research Operations Novartis Farma
Francesco Acanfora, Head of Digital Innovation & Services A. Menarini
Life Science Data Congress 2017si rivolge alle seguenti figure aziendali:
Drug Development: Direttore Medico, Direttore R&D, Clinical Research Manager, Medical Affairs;
IT: CIO, Direttore S.I., Responsabile IT
Digital: Responsabile Multi-Channel Marketing, Responsabile Digital Marketing, Head of Marketing, Business Analytics, Patient Efficiency Manager;
Process: Computer System Validation, Plant Information System Manager, Quality Assurance, Quality Control, Responsabile Produzione, Responsabile Impianti.
Per informazioni e aggiornamenti sul programma: www.pharmahub-italy.it